HA102 impact test video by 1500kg/100kmh, penetration 0.87 meters, P1
Installation drawing of drain mode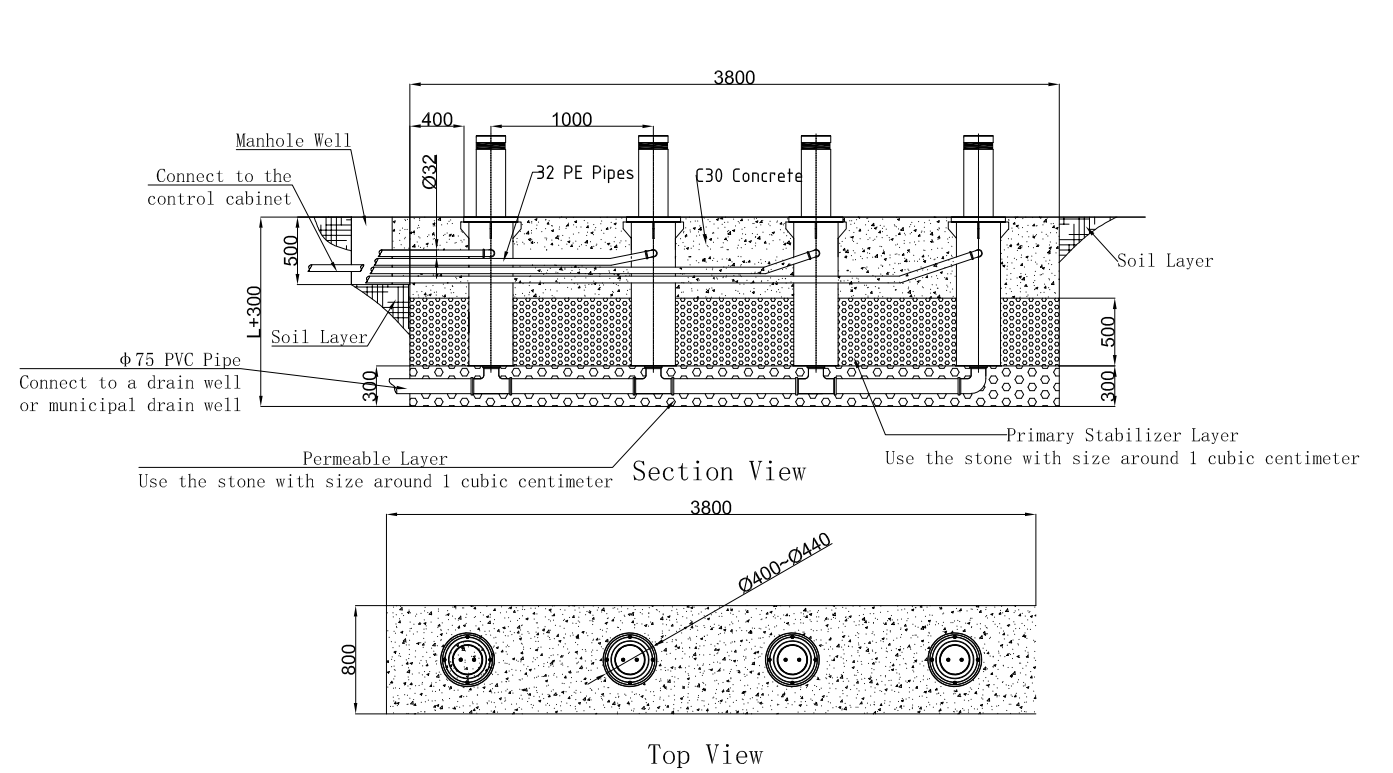 Installation drawing of water seepage mode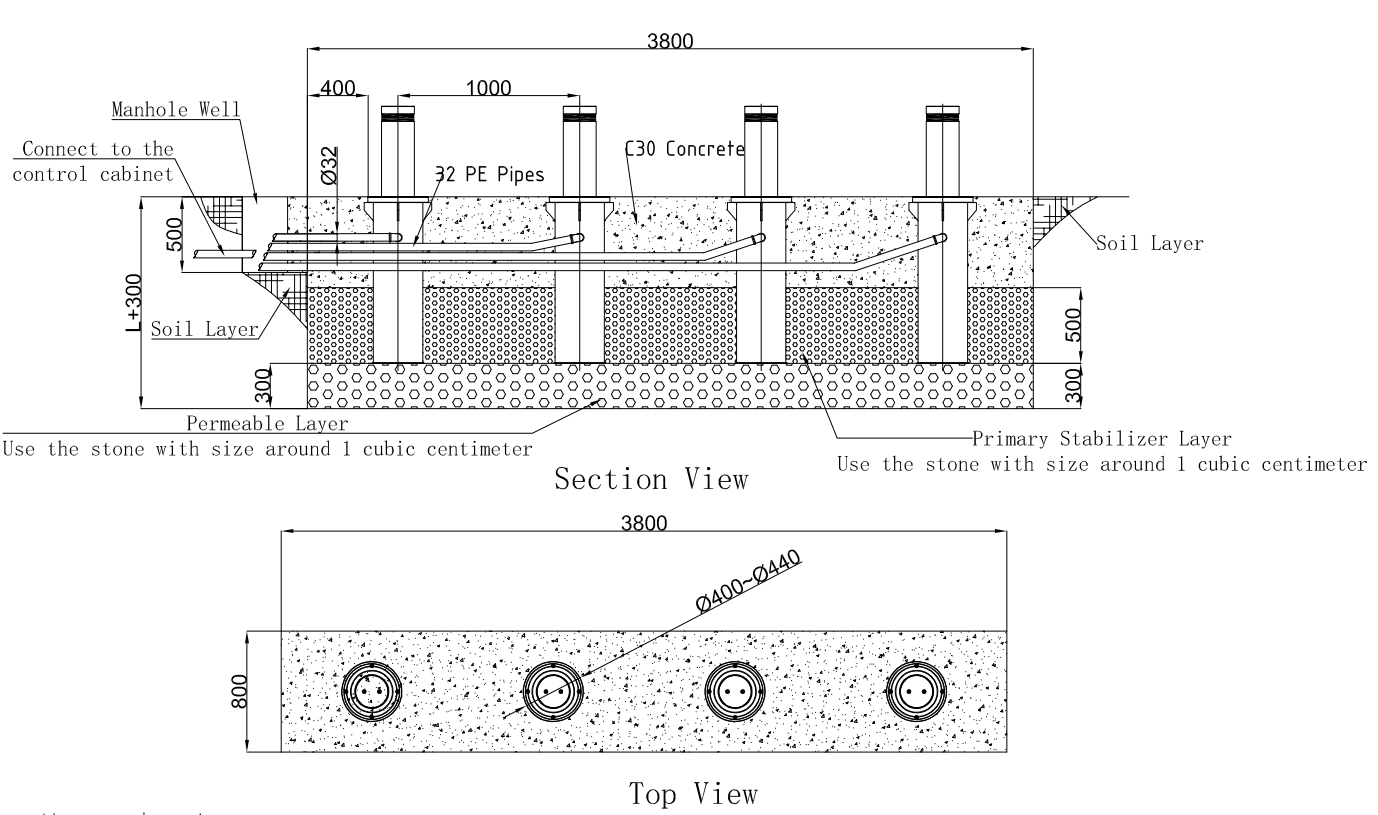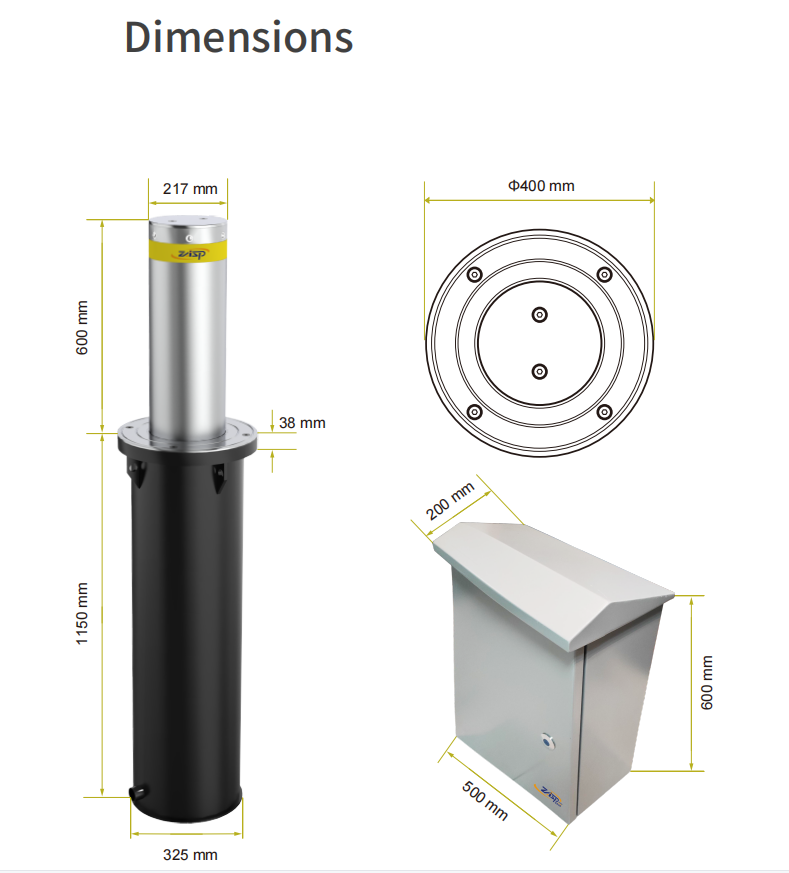 ● Dimension: φ400×1150mm
● Bollard diameter: 217±1mm, customized 271mm diameter
● Bollard thickness: 10±1mm
● Height above ground: 600mm, customized 700-800-900-1000mm height
● Rising time: 3.8s
● LED light: Yes
● Protection level: IP68
● Working temperature: -40℃ ~ +70℃
● Crash rating: China D1 rating, 1500KG/100KMH, penetration 0.87 meters
● Material: 304 stainless steel, optional 316 stainless steel
● Color: customized
HA102 hydraulic automatic bollard is automatic security barrier systems. It was passed crash tests under China standard <Anti-Riot Lifting Barrier Standard (GA/T 1343-2016)> in 2018 January. Compare to other standard system, China standard have more higher and clear requirements on equipment work ability after installation.
Except crash tests, HA102 automatic bollard passed continues 5000 lifting test, IP68 water proof and dust proof test, temperature test etc.. series of performance tests.According to different types, equipment lifting time could range from 3 until 5 seconds. With emergency release system, power outage or other emergencies, can be artificially lower, release vehicles.
What is a hydraulic bollard? Hydraulic is the best method movement principle for automatic rising bollards. The hydraulic apparatus is small, but raise and down stable when needed, also it easy to installation, and it has excellent performance of lifting force and durability.