Suprema RB-SM501 impact test video by IWA 14-1 7500kg / 80kmh, equal ATSM K12/M50
Zero penetration
Road Blocker Installation
Image for layout of SM501 shallow mount wedge barrier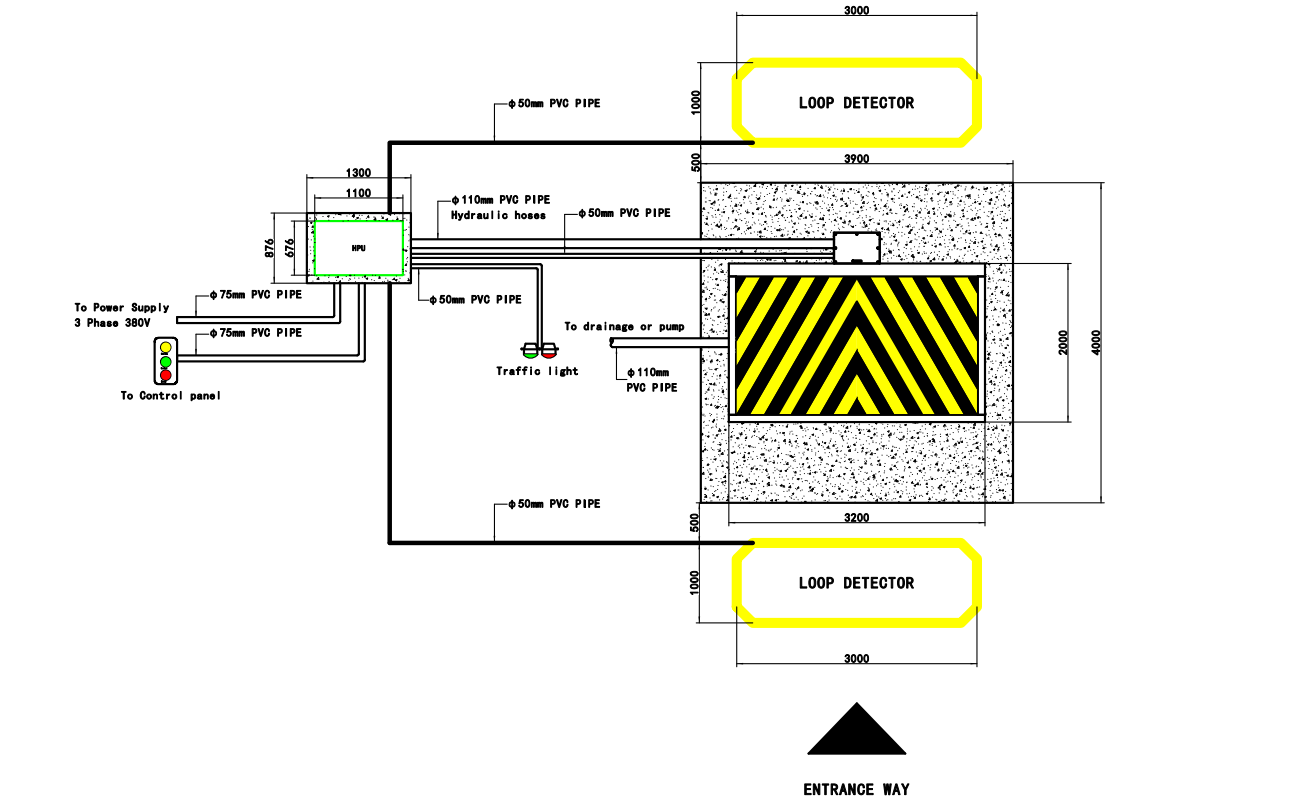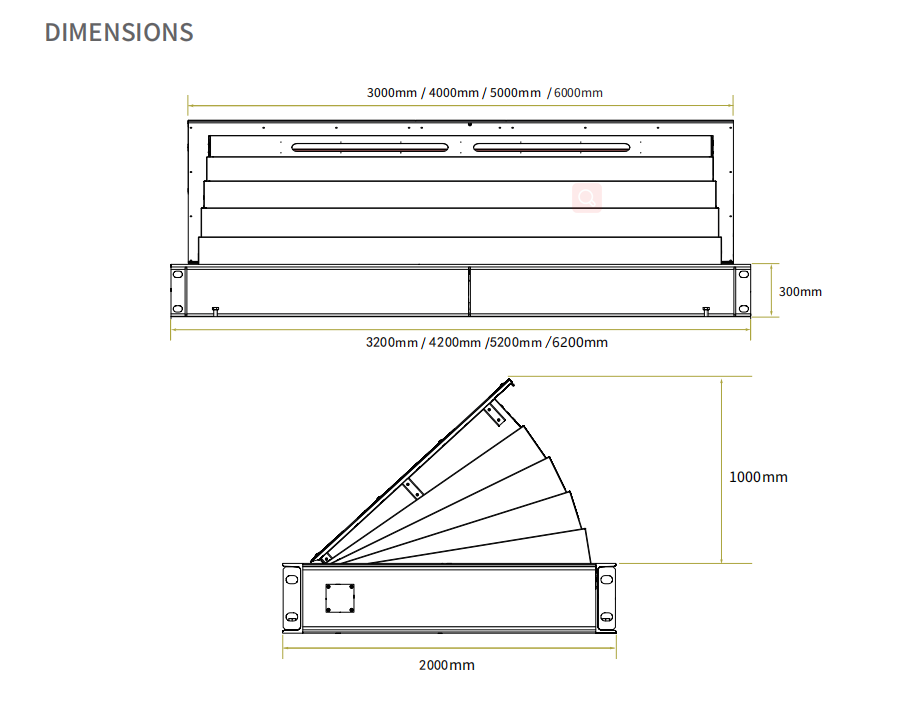 Dimension: (Intercept width+190mm)L x 1974mmW x 300mmH(Depth)
Intercept Height: 1000mm
Intercept Width: 3M – 4M – 5M – 6M
Depth: 300mm
Top plate thickness: 25mm
Rising Time: 4-6s
Rated Power: 4KW for 3M & 4M, 5.5KW for 5M
Operating Temperature: -40°C~+70°C (FOR LOW TEMPERATURESSEE THE HEATING RESISTANCE)
Impact Tested: IWA & PAS, 7500KG / 80KMH, equal ATSM K12/M50
Impact Result: ZERO Penetration
Mini Order: 1 sets
Lead Time: 10 working days after confirm the payments
OEM/ODM service are available
AVAILABLE ITEMS:
Emergency fast raise system
Emergency buttons with lock down
Accumulator systems for hydraulic operation in power failure conditions
Access and intercom systems
UPS backup for the electrical system
Interlocking systems to give air-lock type protection on sites with higher threat levels
Inductive loop systems
Traffiffiffic lights and back indications systems
Integral inset warning lights in
A3 steel cover plate with anti-slip coating
E.F.O. emergency start-up circuit (about 1.5 seconds)
Equipment for manual operation
Heat-resistant
Traffic light with two lights (green-red)
Loop inductive detector
Inductive loop
ZASP High Security Shallow Mount Suprema Wedge Barrier SM501-1000 provides a high level of security against unauthorized vehicle access, we designed especially for entrance points that have a threat of vehicle attack or for the ones that have high security requirements.
ZASP Suprema RB-SM501-1000 shallow mount features for limiting the depth of the basement compartment and to avoid the main problems of laying in presence of public services, moreover it is possible to install the road blocker on ground level by using a slope. The drive unit is electron-hydraulic, external hydraulic station and controller, typical rising/descend time is 3-5 seconds, in case of emergency, rising/descend time can be as low as 1.5 seconds if hydraulic accumulator added the optional EFO system.